Beckley-area music school looks to fulfill dreams
Just the other day, when the two were hauling their luggage through security at an airport, an employee noticed the Krewella stickers on Yasmine's bags and thought aloud, "I almost went to go see him." Without revealing her identity, Yasmine was quick to correct him. "Oh, I thought it was a dude," the security worker replied. Nope. Jahan and Yasmine don't really take offense if people perceive Krewella — a name that popped into Jahan's head when she was writing lyrics in 2007 — to be a guy, a girl or a group of guys. Fans who like their metal-influenced, bass-driven music enough to go to a show or watch a music video will see Krewella is a mixed-gender group, or, as Yasmine puts it, "just three kids, hanging out." They simply hope it's a good surprise when fans realize that Jahan and Yasmine are female DJs who contribute to the group just as much as their third, male, member, Kris Trindl, aka Rain Man. "I think when we first started DJing, it was a little different. And I feel like people didn't take us seriously, Yasmine said, playing with her now empty to-go cup of tea. "Because the first thing you think about is like oh, girl DJ — heh — she's in like a bikini while she DJs, you know, like some stupid shit like that." "Or like I bet a dude does all the work," Jahan said, jumping in. "People still say that about Kris," Yasmine added, "which is a bummer because we're all a group and we all put our work in." For the ladies of Krewella, along with the numerous other female DJs making waves in the electronic dance music (or " EDM ") industry, excelling in what is notably a male-dominated world is not without difficulty. Male DJs tend to headline at music festivals and top dance music charts compiled by Billboard , U.K.-based DJ Mag or the more dance music-conscious Resident Advisor . An analysis published by Female Pressure , an international collective of female artists, illustrated the disproportionate showing in its March report: In the past year, 10 percent of performers at music festivals around the world were female, and women comprised only 9.3 percent of artists listed on music label rosters. While the disparity between men and women in EDM has not hampered female DJs from standing out for their musical talents — more women are now present on DJ charts than were several years ago — the music industry standard with men in the upper echelons has bred certain stereotypes. Case in point: Dance music label Spinnin' Records recently sparked outrage after it posted a photo of a CD player that resembled a stovetop on its Facebook and Twitter accounts. The seemingly photoshopped image included a caption that read, "Thanks @PioneerDJ for finally developing a CD-J suitable for women." Though the international label, which counts popular male DJs such as Afrojack and Sander van Doorn as clients, later pulled the image and issued an apology to those it had offended, the damage had already been done.
Americana Music Festival interview with Donna the Buffalo
Tara: We're here at the Americana Festival to do a showcase performance on Saturday. This is our first time performing at the Americana Festival as Donna the Buffalo, so it's a new experience for the band. We're performing at Centennial Park at 3:10 For those coming out, what can they expect at the show? Jeb: We don't really plan that much. Usually we'll do some of the old stuff and then maybe some stuff off the new record. Tara: We never make a setlist. We'll be doing some stuff off our new record and a lot of our favorites and standards. People come here from all over so hopefully we'll be turning some new people on to our music. Jeb: Another reason we really wanted to do this is that we've been around a long time and maybe people saw us years ago. As time goes by, people make a decision about a band or don't think about them as a present sense. It's always good to get out in front of industry people again.
Google tests new music video search results
Google appears to be testing a new way to display the top search result for music videos. (Credit: Screenshot by YvoSchaap via Twitter) Music videos are no small potatoes for YouTube, and Google's looking at making them bigger in Google Search results — literally. Related stories: Chrome for iOS learns pronouns As part of Google's quest to more tightly integrate its different services, the company appears to be experimenting with how music videos appear in Google Search results, according to the blog Google Operating System . The top search result for a music video would be significantly larger preview of the video itself, in the style of a Google Now card, with additional information such as the artist name, song title, album name, and year released. It's not clear if the preview will let you play the video directly from the search results list, or if you'll have to click through to YouTube. It's also unclear whether Google will be opening this test out to more people. A request for comment by Google and YouTube was not immediately returned. CNET will update the story when we hear back from them. Here's how the search results look now for the same artist and song. (Credit: Screenshot by Google Operating System) Topics: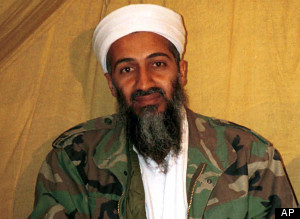 27, Hicks announced, the school will kick-off a campaign to raise $750,000 to purchase brand new Steinway grand pianos for all piano teaching studios and performance areas, in addition to buying new Steinway upright pianos for all other instrumental and vocal teaching areas. Steinway pianos are found in virtually every college and university where music programs are offered, Hicks said. "One of my goals as director of the School of Harmony is to look for ways to improve the quality of our musical instruction, and to have high-quality musical instruction, you have to have the highest-quality instruments possible," Womack said. Steinway pianos are the official choice of major orchestras and music festivals, including Carnegie Hall, the Kennedy Center and the Boston Symphony, said Womack. Becoming an All-Steinway School opens the pathway for many activities and connections in the worldwide community of music, he added. Neeper explained that Steinway and Sons has a 160-year history of building pianos that are used by world-class pianists worldwide, and West Virginia walnut wood is used to craft Steinway pianos. Lewisburg resident Barbara Nissman is a Steinway artist, joining the ranks of Lang Lang, Emanuel Ax, Yefim Bronfman, Billy Joel and Harry Connick, Jr. The West Virginia connection doesn't end there, as Neeper said Beckley Area Foundation Director Susan Landis told her recently. Landis told Neeper that a former Beckleyan works in the world-famous Steinway New York Concert and Artist Department, and Neeper discovered that the director of international sales is an alum of Marshall University. "We certainly have ties to this wonderful state," said Neeper. "And we have a mission for the School of Harmony to bring excellence here to the school and community as a whole." The school plans Steinway pianos for its primary teaching areas and Steinway grand pianos for the performance areas. "We will also have a Steinway-certified technician – not just anyone can tune these pianos," explained Womack. Donors, depending on the size of qualifying donations, may have anything from a plaque designating their part in securing a piano, a classroom honoring their name for donation of an entire piano, or the program as a whole permanently named in honor of them or an intended music patron.