Benson questions the GOP 's morality: "House Republicans are badly in need of a moral compass. Their hypocrisy is only surpassed by their cruelty. "The GOP says that the 4 million Americans who will be kicked off SNAP are capable of helping themselves. I hope that our very capable farmers aren't being subsidized while this assistance to the poor is deemed too expensive." Long Beach resident Matthew Black points out more pressing spending concerns: "The GOP has truly hit a new low. After increasing annual defense spending by more than $300 billion since 2001, spending $2 trillion on unnecessary wars and passing $1.7 trillion in tax cuts between 2001 and 2003 that primarily went to the wealthiest Americans, Republicans need to save $40 billion on food stamps. "Way to go. Why do I feel I'm reading a Charles Dickens novel? "And for those who might reply that Democrats should put their money where their mouths are, this week I donated another $250 to a local food bank. I contribute 5% of my disposable income to food banks." Frances Terrell Lippman of Sherman Oaks picks up on the Dickens reference: "I guess those Scrooge-like, coldhearted House Republicans thought of an early holiday surprise. How generous of them to think it would be appropriate just to remind people who are hungry and struggling that it would get a little more impossible for them to feed their families. Their apathy is only exceeded by their cruelty.
Texas Food Fight Caught on Students' Cell Phones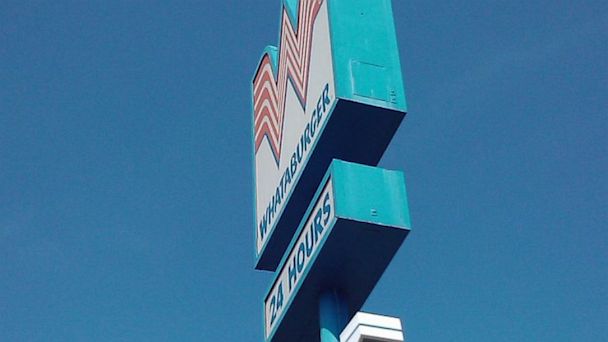 The food fight between OConnor High School and Brandeis High School happened after Brandeis football team defeated OConnor 12-10 on Saturday night. Students from both schools headed to Whataburger where the wild food fight broke out. Cell phone video showed food, drinks and trays flying through the air as students ducked and screamed. Some students could be facing suspension for their actions, according to ABC News San Antonio affiliate KSAT-TV . Campus administrators will review videos to identify students who will face appropriate consequences including suspension from school, Northside Independent School district spokesman Pascual Gonzalez said in a statement to KSAT. NISD will also cooperate with law enforcement and restaurant management in pursuing criminal charges if warranted. (Credit: Steven Perez/FLickr) A spokesman for Whataburger said they will not be seeking criminal charges. The principals from both Brandeis and OConnor high schools have reached out to Whataburger to offer their sincere apology for the food fight, Whataburger Corporate Communications said in a statement to ABC News. In addition, students from both schools, whether they were involved or not, have come to our restaurant and apologized, and we greatly appreciate the outpouring of support. The burger chain said they understood that it was an emotional moment between small groups of students that were not representative of the entire student population. The Whataburger team will continue to welcome Brandeis and OConnor students at our restaurants and were also committed to continuing the partnership and support of both high schools, the statement said.
"We have no food, no milk and no medicine," said a woman from Moadamiyeh, who identified herself by her nickname Um Lujain for fear of government reprisals. "We are surviving on one meal a day" Um Lujain said her 18-month-old daughter has lost half her weight and spends most of her days sleeping. The woman said her daughter's diet is based on the liquid she makes by boiling lentils. "There has been no children formula or bread for about a year," the woman said. She added that sometimes rebels find expired boxes of powdered milk in abandoned shops or pharmacies, and people still give it to their children for lack of food. According to the Moadamiyeh Media Center, six people have died of starvation over the past 20 days: two women and four children ages 18 months to 7 years. It added that 15 other children are in intensive care in clinics, suffering from malnutrition. On Monday, the opposition Syrian National Coalition accused government forces of tightening their months-long siege. "Assad's forces are starving people to death in those areas," the coalition claimed. "Famine looms in the horizon." Rana Obeid, the 18-month-old girl, was the latest to die on Monday. An amateur video showed her lying on a bed, her ribs visible and her stomach bloated. The video appeared genuine and corresponded to other AP reporting on the events depicted.